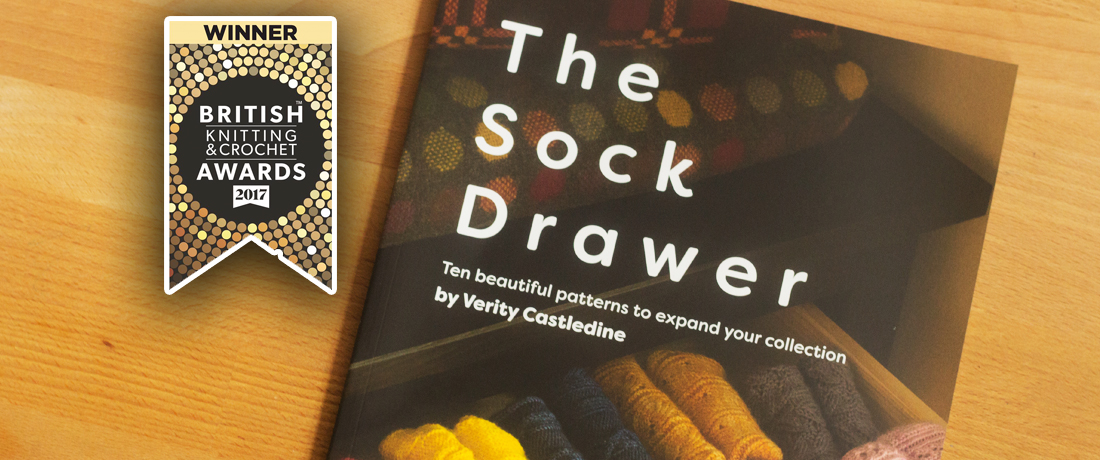 After developing an obsession with sock knitting in 2015, Verity began to design her own, finding inspiration in friends, family and the world around her.
Working closely with Meyrick the books combine his love of photography and clean design with Verity's creativity and passion for colour. We were surprised, and delighted, when 'The Sock Drawer' was voted the winner in the 2017 British Knitting Awards for Best Knitting Book.
On The Hook, our second book, is a collection of beautiful crochet patterns; bringing together some of Verity's most popular designs to date along with some brand new shawls and garments.
On The Hook was Runner up in the Favourite Book Category at the 2018 British Knitting and Crochet Awards, an accolade that we are incredibly proud of.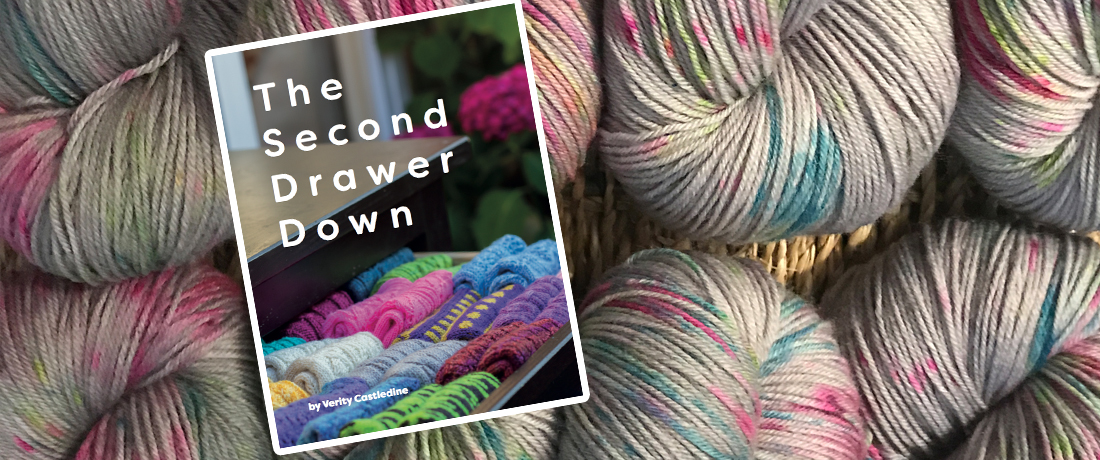 In 2018, we released the follow up to 'The Sock Drawer'; 'The Second Drawer Down' which was an instant hit, being shortlisted for the 2019 British Knitting and Crochet Awards.
It contains 10 new designs, all written cuff down, and fully charted, featuring Meyricks stunning photography and his signature large charts, which you told us that you loved.
The Second Drawer Down introduces the skill of colour work, as well as including simple to master lace designs and some complicated looking cables that are actually really intuitive and easy to follow.