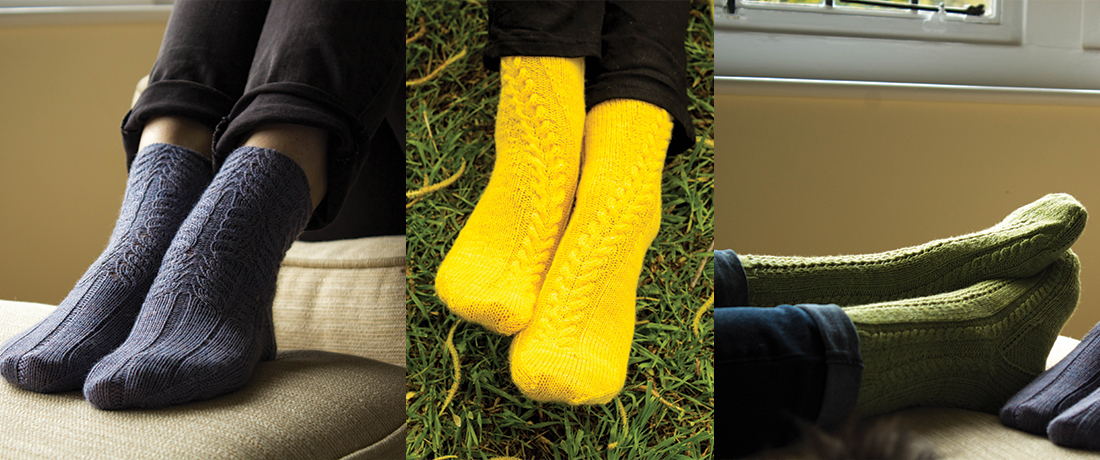 Winner of the Favourite Knitting Book Award in the 2017 British Knitting and Crochet Awards.
Our first in house publication, The Sock Drawer contains ten original sock patterns, perfect for boosting your sock collection.

After developing an obsession with sock knitting in 2015, Verity began to design her own, finding inspiration in friends, family and the world around her.
Working closely with Meyrick the book combines his love of photography and clean design with Verity's creativity and passion for colour.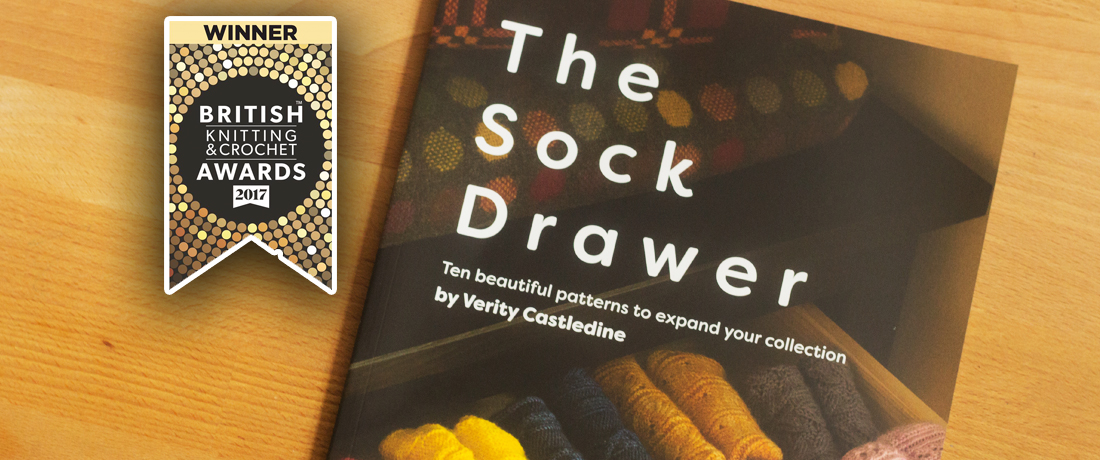 The patterns are all designed for 2.5mm mini circular needles approx 9′ in length,
though you can use DPNS or magic loop if you prefer.
The patterns are all written for cuff down knitting but are fully
charted so can be knitted toe up using your preferred method.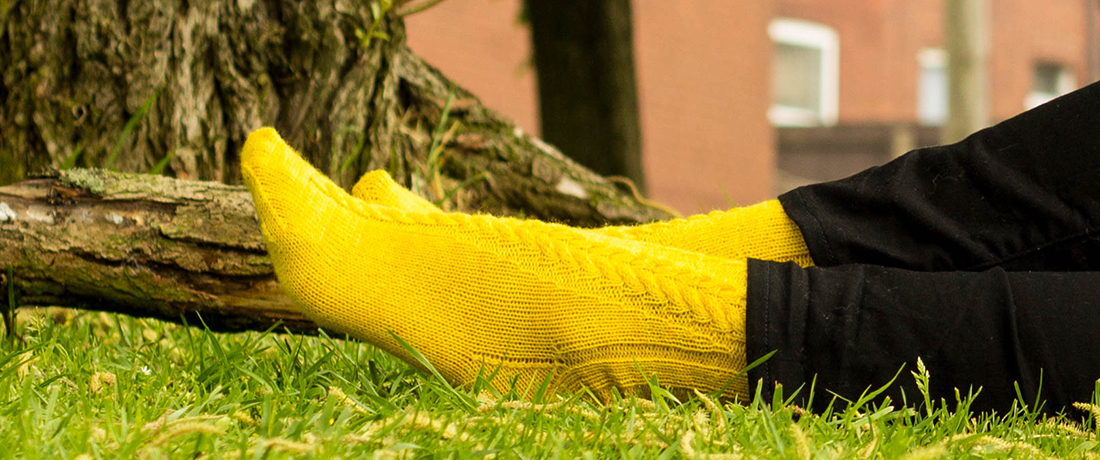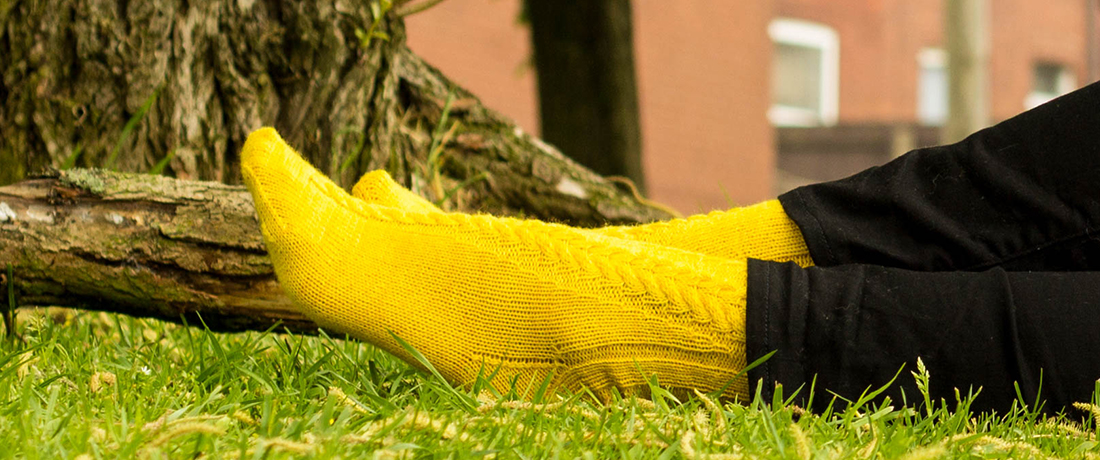 The Sock Drawer contains colour photographs and large clear charts for ease of
use as well as links to online support.
Find the group 'The Sock Drawer KAL' on Facebook to show off your socks!